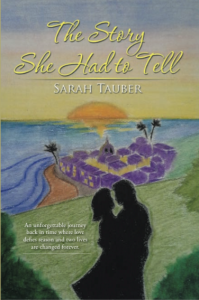 Madeleine had a secret, a story that happened over fifty years ago in Havana, Cuba. Before she died, she wanted to share her story with the world. After growing up on a farm in Maine and graduating college, this intelligent but naïve young woman traveled to Havana with a girlfriend, looking for adventure. What happened there changed Madeleine's life forever. From the moment she laid eyes on Carlos, she was turning over her fate to a man she barely knew. This is a heart-wrenching love story that promises to stay with you long after the book is finished.
Excerpt:
As soon as the band started up, I saw him walking toward our table. My heart stopped, and so did my breathing. He walked over to us and looked directly into my eyes. "Hello, ladies. My name is Carlos Sardina. It would be my greatest privilege to dance with you this evening." He was looking straight at me, and I could feel the warmth from his eyes spread from my neck to the top of my head. He held out his arm for me to take, and we walked onto the dance floor.
The song I recognized instantly. It was "Besame Mucho", one of my favorites, although I had certainly never danced to it before. He looked at me and smiled. Did he know I was nervous? Nervous? I was terrified! I smiled faintly back then looked immediately at the floor. He put his arms around me, and we started moving to the beat of the music. It was a slow, melodic, hypnotic song that conjured up love and lust and all kinds of feelings I was feeling with a stranger on a large dance floor in Havana, Cuba, very far away from home. After a minute or two, I started to relax. By then the song was over, but I didn't want to go back to the table. "Would you like to try one more?"
"Yes, that would be lovely." As he held me close to him, I could smell his cologne. I breathed him in with every breath I took. I had already left reality and was lost in this man's arms, never wanting to leave. He thanked me, I thanked him, and he walked me back to the table. And that was that.
"I'll come back in a little while, if that is okay?"
"Yes, of course." He turned and walked away. He moved like a cat, slowly but with purpose, and lots and lots of sex appeal.